2. Climate Change & the Environment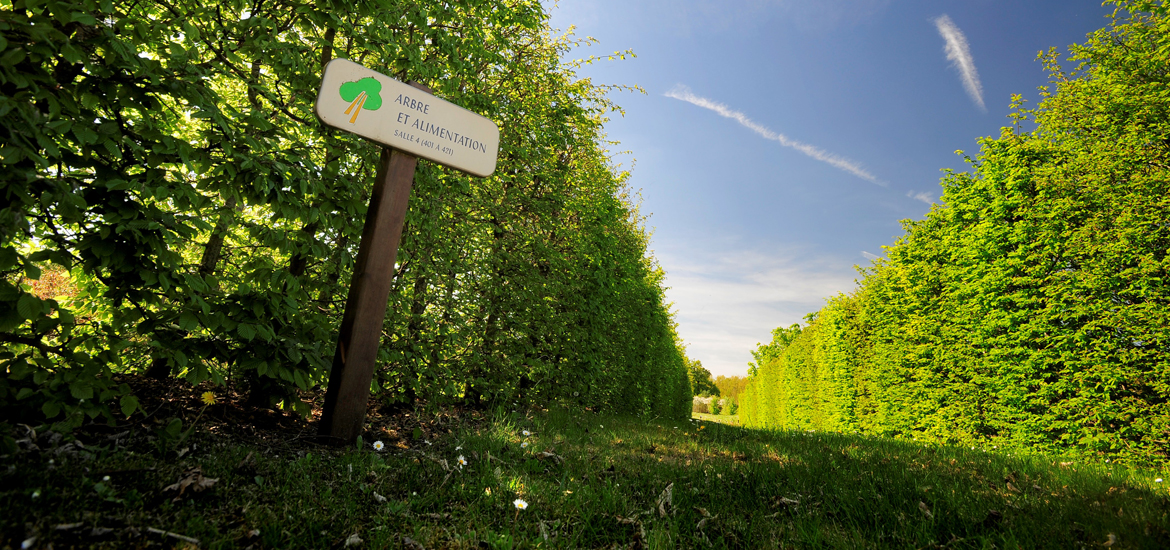 Reducing emissions and caring
for the environment
APRR greenhouse gas emissions
decreased by over 2,800 tonnes or ~12% since 2011
20% of APRR's electricity
now produced from renewable sources
10,300 hectares
of green space maintained
Water and waste
management initiatives
Climate change is a real and relevant consideration for our portfolio roads, not only do we seek to minimise our impact on climate change, but also manage the risks associated with climate change.
Actively reducing the impact of our portfolio roads on the surrounding environment over the long term is a key focus. We promote the effective management of each road to facilitate optimal route planning and timing for our users, with the aim of reducing traffic congestion, fuel consumption and hence atmospheric pollution and greenhouse gas emissions.
Management regularly review the methods in place to respond to adverse weather conditions on our portfolio roads including the constant monitoring of road surfaces for their ability to withstand extreme conditions and training staff to respond to these conditions to ensure both their own and road user safety.
Each portfolio company has also developed eco-friendly policies and initiatives focused on identifying and minimising any negative environmental impact – to preserve the surrounding water resources, fauna and flora, and reduce emissions and the impact of noise, visual and environmental pollution.
Reducing greenhouse gas emissions
APRR
APRR has set goals to reduce greenhouse gas emissions at every level of its activity, from infrastructure construction and modernisation, to building renovation and curtailing unnecessary employee travel, all with zero impact on motorway users' safety or comfort. APRR offers its customers green-friendly services so that everyone can participate in reducing the carbon footprint, including:

Parking for carpooling: with more than 1 million passengers in France carpooling per month, APRR has collaborated with local authorities to create dedicated car parks offering secure dedicated parking near road infrastructures. At the end of 2017, more than 2,000 parking spots were made available for carpooling.
Carpooling routes: from September 2017, seven car-pooling routes (Lyon, Chambéry, Grenoble, Valence) and one car-pooling route (Dijon – Lyon) reserved for APRR's employees have been opened, thanks to the partnerships with IDVroom and with the app Pop & Vroom.
Non-stop electronic tolling: improves driving comfort while reducing fuel consumption and greenhouse gas emissions by allowing a speed of 30 kilometres per hour crossing through the toll barrier.
Electric charging stations: are placed every 50 kilometres along the network. These charging stations limits greenhouse gas emissions and promotes the use of electric vehicles. The electricity for these stations is produced from renewable energy sources.
Discounted ETC tags for the first two years to customers using electric vehicles, and each month for customers making at least four carpooling journeys.
Dynamic speed control systems: allows the speed limit to be adjusted according to the network traffic in order to smooth the circulation and limit pollution by reducing congestion. It is currently implemented on portions of the A40 and A6.

20% of APRR/AREA electricity is currently sourced from renewable energy (since October 2017):

Solar panelled tollbooths on A39 and A41 producing 58MWh per annum.
Small equipment dispatched over the motorway also utilise solar power (including emergency call terminals, service portals, vehicle metering stations, weather stations).
Certain cameras and light signalling are powered by small wind turbines coupled to solar panels.
ADELAC and AREA are managed by APRR and accordingly are included in APRR's sustainability disclosures.
Dulles Greenway
The Dulles Greenway has established SMART environmental goals and progress towards these goals are monitored through quarterly reviews. Overhead signage on the Dulles Greenway is powered by solar energy.
Dulles Greenway's Sustainability Coordinator leads periodic environmental training sessions for employees to ensure familiarly with its Environmental Policy.
Warnow Tunnel
Through the existence of the tunnel as alternative route to shift traffic from the city centre, the Rostock city centre has consequently become much less congested and now satisfies the German standards for nitrogen monoxide and fine dust.
Nature rehabilitation and reforestation
APRR
Construction on the APRR in areas or territories with sensitive living environments or natural habitats is avoided. During development, new motorways sections are equipped with high-performance environmental-protection systems.
Over 10,200 hectares of green space is maintained adjacent to motorways through environmentally friendly methods, with more than 1.2 million trees planted around the network. Over the last few years, trees have been planted in the renovated rest areas local wildlife has been protected by the introduction of new green areas (for example, alongside the A719 section of APRR).
A number of biodiversity initiatives implemented, including implementing over 400 owl nesting boxes along the network and introducing of beehives to 10 locations that are monitored by volunteer employees through until 2020.
APRR has reduced herbicide usage by half in favour of mechanical weeding and the "ecological lawn mower".
ADELAC and AREA are managed by APRR and accordingly are included in APRR's sustainability disclosures.â??â??â??â??â??â??
Dulles Greenway
149 acres of new wetlands have been established around the Dulles Greenway, a 2:1 replacement ratio for wetlands forested during its construction, and a 1.5:1 replacement ratio for emergent wetlands.
A 1:1 acreage replacement of trees cleared for the road has been implemented outside the Dulles Greenway right-of-way. The reforesting was conducted in a few large areas, rather than several small areas, to permit greater survival of newly planted trees, improved wildlife opportunities, and a greater buffer for landowners.
The Dulles Greenway Wetlands Mitigation Project is a private property on which new wetlands were established by the Toll Road Investors Partnership II (TRIP II) to mitigate the loss of wetlands from the construction of the Dulles Greenway. Among the animals sited in the area are beavers, red foxes, deer, painted turtles, snapping turtles and box turtles, gray tree frogs, green frogs, great blue and green herons, great egrets, wood ducks, green-winged teal, red-tailed hawks, sandpipers, kingfishers, and a variety of warblers and other songbirds. Bald eagles also nest at the wetlands.
Warnow Tunnel
The Warnow River embankment is regularly maintained.
Trees and vegetation were planted beside the operations building and on the tunnel portals after finalisation of construction works.
Decreasing waste, water and noise pollution
APRR
APRR maintains water and wastewater treatment systems across the network to safeguard water resources. The identification of suitable treatment channel locations has provided environmental protection at an economically and sustainable cost. There are 2,000 retaining basins along the network to protect and sustain local water resources.
New waste collection contracts in 2017 utilise technologies to schedule itineraries to minimise greenhouse gas and air pollutants.
APRR's proactive recycling program of pavement materials reduces natural resources needs by 20-50%. A multi-year program of installing "recycling points" at eco-responsible service areas has been launched to promote eco-citizen actions and increase customer awareness of recycling.
APRR is also cognisant of reducing noise pollution, with the recent renovation of several noise barriers along the network, including on the A41 North between Aix-les-Bains and Annecy. To date, 237 noise barriers, covering 75 kilometres, protect residents from noise pollution.
ADELAC and AREA are managed by APRR and accordingly are included in APRR's sustainability disclosures.â??â??â??â??â??â??
Dulles Greenway
To protect the surrounding waterways and reduce the possibility of major sediment problems, erosion and pollution, the Dulles Greenway has implemented diversion dikes, silt fences, sediment traps, and vegetative soil stabilisation.
Warnow Tunnel
Air is monitored within the tunnel to health and environmental standards and managed with the use of ventilators. These ventilators also reduce smoke build up in case of fire in the tunnel.
Excess water, for example from flood events or traffic incidents, is collected and treated to protect against water pollution into the Warnow River and surrounding environment.