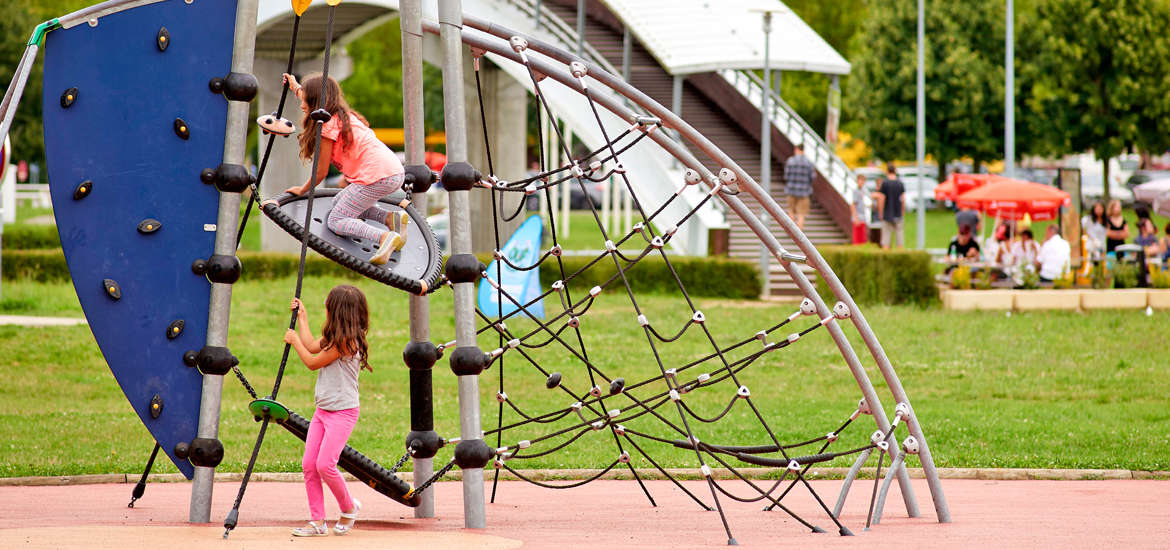 Giving back to the communities
in which we operate
Time-savings
for customers
Customer engagement
programs
Nearly A$1 million
committed to community sponsorship and donations
Above 95% customer satisfaction
ratings achieved by APRR and AREA in 2017
We recognise the important role and long-term impact of infrastructure assets on local communities in the regions in which they operate. The United Nations Sustainable Development Goals (UN SDGs) identify resilient and sustainable transport infrastructure as crucial in achieving sustainable development and empowering communities.
In addition to compliance with the relevant laws and regulations, we seek to ensure our portfolio companies endeavour to pay attention and respond to community needs, and support and build strong relationships with these communities.
We promote this first through ensuring our customers continue to benefit from the high level of service, user-friendly initiatives, operational safety, and time efficiencies provided by our roads, as well as by supporting our local communities through donations, sponsorships and partnerships.
Enhancing customer experience
APRR
APRR ensures its motorway network benefits all users by implementing partnership approaches with key stakeholders across the regions within its network.
APRR and AREA received customer satisfaction ratings above 95% in 2017, consistent with recent years. These ratings covered many major components of the motorway's service including traffic information, safety, road maintenance, cleanliness and the quality of rest or service areas.
APRR's 175 rest areas and 97 service areas are equipped with parking spaces, restrooms, restaurants, stores and banking facilities. With 17 service areas also offering accommodation, on average there is a rest area every 14 kilometres and a service area every 45 kilometres along the motorway. Vehicle maintenance services such as compressed air facilities and waste-removal pumps for caravans are made freely available. Relaxation trails, play and picnic areas are also available, with safety related displays and activities erected during the busier travel periods.
APRR regularly adapts its commercial offering to support more environmentally friendly and user friendly means of transport, including non-stop electronic tolling, parking for carpooling, electric vehicle charging stations, discounted ETC tags electric vehicles and carpooling users, dynamic speed control systems, as well as other safety measures, including APRR's mobile safety app.
ADELAC and AREA are managed by APRR and accordingly are included in APRR's sustainability disclosures.â??â??â??â??â??â??
Dulles Greenway
Dulles Greenway strives to maintain a higher level of service and maintenance quality than other county and state roads.
Dulles Greenway continues to offer a congestion free trip with sustained time savings relative to other county and state roads.
Employees regularly participate in training courses to enhance their customer engagement.
A number of channels are available for customers to contact Dulles Greenway in relation to payment of tolls, including via the Dulles Greenway website, social media and in person, catering for all users and technologies available to them.
The Dulles Greenway team are committed to ensuring road usability during snow storms. Significant preparation for storms include placement of markers to indicate driveable areas and enhance customer usability and experience in case of thick snow cover.
Warnow Tunnel
Users of the Warnow Tunnel save approximately 30 minutes compared to alternative routes during peak hours.
For the city of Rostock and the region Mecklenburg-Western Pommerania this tunnel closed the periphery ring around the city centre and provides an obvious and enormous infrastructural improvement.
Management regularly organise customer engagement and language training courses to enhance customer experience.
The Warnow Tunnel tollbooth is regularly decorated for holiday events, with Christmas trees for St Nicholas day and roses handed to customers during Valentine's Day. In 2018 more than 2,000 roses were handed out to Warnow Tunnel road users.
Every millionth customer of the Warnow Tunnel is celebrated with attendance by Warnow Tunnel Mascot, Oscar the Otter, as well as media coverage from the local TV station. In March 2018 the Warnow Tunnel celebrated its 55 millionth customer.
Management regularly conduct community education programs. In November 2017 driving instructors attended a tour of the Warnow Tunnel to ensure they are familiar with the operations of the tunnel to pass onto future students.
Ongoing support for the local communities
APRR
APRR and AREA support local initiatives in the regions their motorway networks serve, including:

Sponsoring the "Centre National du Costume" (National Centre for Stage Costumes), an organisation that preserves and presents costumes of the Paris Opera, the Comedie Francaise, etc.
Organising the Triathlon of Trièves in 2016 in the Isère department – the only competition to be run on a French motorway.
Participating in professional integration initiatives such as "100 chances, 100 jobs". In 2017 APRR continued to support the training and education of students by welcoming around 80 trainees and 204 employees through its apprenticeship program, combining part-time study with practical experience.
Launching a roadside sign replacement project with the theme of turning the motorways in the APRR & AREA network into an open-air art gallery, where well-known illustrators were commissioned to give road signage a new graphic thrust. These included Ted Benoit and Floc'h, along the A6 Nord, Zoé on the A31, and Matthieu Forichon on the A77.

In 2017 APRR donated €283,000 in sponsorship and donations.
APRR has recently commenced addressing the needs of senior users of the motorway, who represent a steadily increasing proportion of users. APRR is conducting research to better understand the needs and expectations of older customers, and adapting its facilities, infrastructures and services to meet these needs. APRR presented these initiatives at the Senior Fair in Paris, May 2017.
APRR provides young workers with apprenticeships, work-study contracts and vocational skills programs, as well as initiatives to encourage graduate recruitment.
ADELAC and AREA are managed by APRR and accordingly are included in APRR's sustainability disclosures.â??â??â??â??â??â??
Dulles Greenway
In 2017, Dulles Greenway held its 13th Annual "Drive for Charity" where 100% of toll proceeds are distributed to charitable and not-for-profit organisations in the local community, raising US$350,000 to support six local organisations and 15 local scholarships. The total amount raised through the event over the past 13 years is over US$3.0 million.

A strong sense of goodwill has resulted from the initiative with drivers often donating more than the required toll and staff actively fundraising for the cause.

This year's charities included:

March of Dimes, where donations were used to partially fund the NICU Family Support project at Inova Fairfax Hospital for Children.
Every Citizen Has Opportunity (ECHO), a Loudoun-based organisation that offers transportation for people with disabilities.
Loudoun Abused Women's Shelter, which provides crisis intervention, support and advocacy for victims of domestic violence, sexual assault and child abuse.
Fresh Air/Full Care, an all-volunteer charity that assists low-income working parents to pay for the cost of summer camp for at-risk youths.
Loudoun Wildlife Conservancy, which provides programs to promote the preservation of healthy wildlife habitats.
Loudoun Free Clinic, which offers expert medical care and caring support to patients, where donations will be used to increase patient services.
Dulles Greenway Scholarship Program, which provides students with scholarships for college.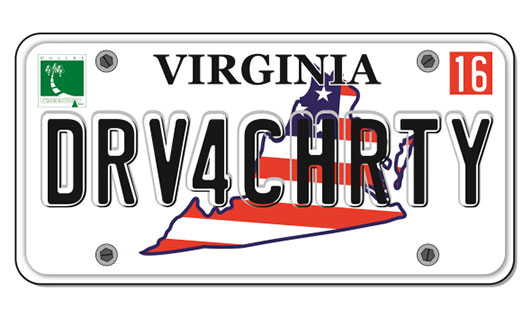 Warnow Tunnel
Warnow is an active participant in the local community, supporting social, tourism and sporting events in the City of Rostock, including:

"Rostock Marathon Night" partnership, providing assistance to the event organisation and the routing leads through one tunnel tube.
Warnow mascot "Oscar the otter" participated at the Hanse Fair Rostock parade.
Warnow hosted "Schüler StAUNen" a competition where students researched and presented projects such as green energy options for the Warnow Tunnel.
Employee representation on various regional committees and working groups aimed at strengthening the cultural and economic underpinnings of the region.

Warnow Tunnel donated approximately ~€47,000 in 2017 through sponsorships and donations, including:

Rostock Zoo, sponsorship of the Otter exhibit and ZOO classic night concert with funds raised to improve the living conditions of the animals.
Rostock Griffins (American Football) sponsorship.
"Wünschewagen" (wish car) granting wishes to fatally ill people.
YARO: academy for young talented musicians, the Warnow Tunnel provided funding for the school fees of one student.
Rostock Food for People, an organisation that collects food nearing its expiry date and distributes it to people in need.