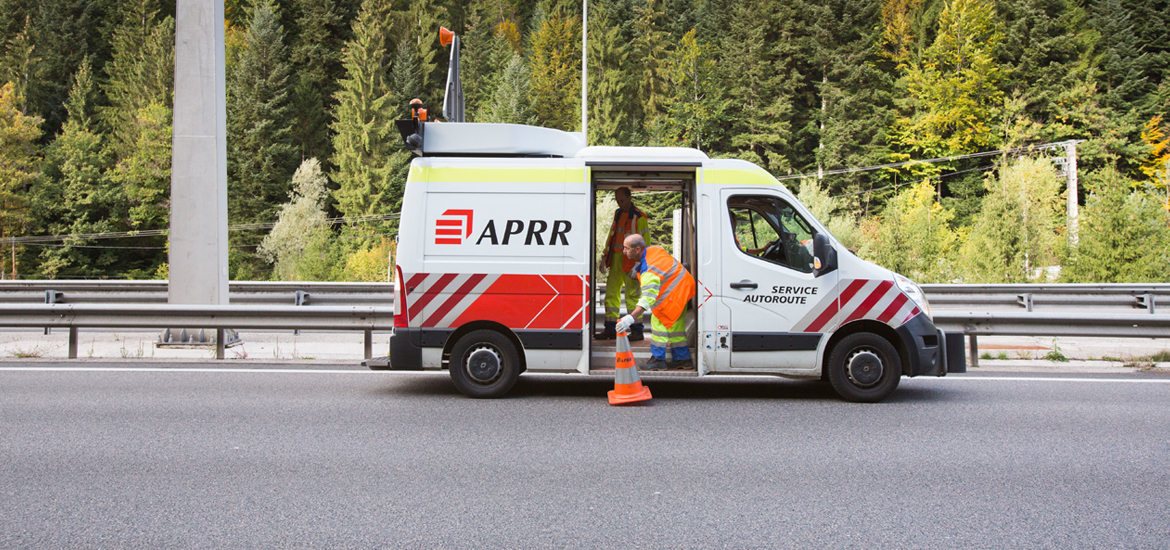 Commitment to user and
employee safety
24 hour
Safety Monitoring
Low or zero
lost time injury frequency rates
Strong safety culture
and training programs
Lost time injury frequency rates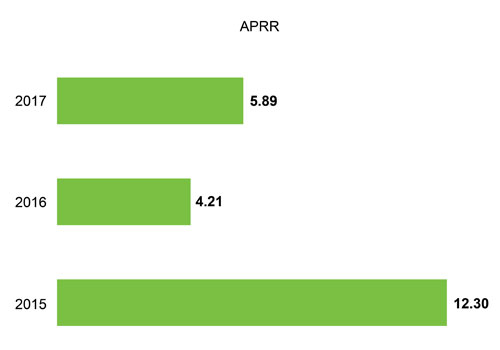 Dulles Greenway employees
had zero lost time injury during 2015-2017
Warnow tunnel employees
had zero lost time injury during 2015-2017
In 2017, road users travelled 24.5 billion kilometres across ALX's portfolio companies. Their safety, and that of our staff, is paramount. We encourage good governance practices to minimise the risk of injury to both the customers and staff.
We invest in portfolio companies that put health and safety first and are committed to promoting a "zero harm" culture across the employment of staff, use of contractors, interaction with the public, control of premises, provision of services and in compliance with all relevant regulatory and legal obligations.
The workplace health and safety performance for each of ALX's portfolio companies is reported to the Audit and Risk Committees on a quarterly basis and presented to the ALX Boards annually. Any major incidents are reported to the ALX Boards within 48 hours of notification being received of such an occurrence.
APRR
The APRR and ADELAC network is monitored 24 hours a day, seven days a week to ensure rapid response to help keep customers safe at all times:

550 video cameras and 380 traffic counting stations, with emergency phones located every 2 kilometres along the network.
Approximately one third of employees have safety-related roles with a fleet of 1,500 monitoring and response vehicles.

These efforts have seen the number of accidents resulting in injuries or fatalities more than halved since 2003.
APRR is also testing and installing new safety systems: dynamic speed limits, wrong-way driving detectors, concrete safety barriers to prevent vehicles from crossing the central reservation, signalling improvements where appropriate, incident automatic detection in tunnels and urban approaches, etc.
In the event of a breakdown, APRR's "SOS Autoroute" mobile app serves as an on-board emergency roadside telephone, installed on the driver's smartphone. Geolocation technology instantly sends the vehicle's details to emergency responders with no need for passengers to exit the vehicle and walk to a telephone. "SOS Autoroute" is now able to provide essential emergency information and GPS tracking to users without an account and with a possibility for a third person to send an alarm signal.

As at 31 December 2017, it had been downloaded by over 600,000 customers.
ADELAC and AREA are managed by APRR and accordingly are included in APRR's sustainability disclosures.
Dulles Greenway
The Dulles Greenway was constructed to optimise safety for its commuters with wide separations between oncoming traffic and no at-grade intersections. It strives to continuously exceed the minimum maintenance requirements under the Virginia Department of Transport (VDOT).
The Dulles Greenway has dedicated Virginia State Troopers based in the Dulles Greenway offices where they collaborate with management to maximise road user safety.
Dulles Greenway regularly performs inspections of facilities, bridges, and road to ensure repairs and maintenance work are performed according to optimal operating conditions.
Employees participate in daily and ad-hoc safety briefings. In 2017, a total of 517 safety briefings were held at the Dulles Greenway. Staff undertake regular training and briefings prior to each storm season, covering use of special equipment and user road safety during storms.
Dulles Greenway maintains sufficient independent salt reserves and snow removal equipment to ensure customer safety during snow storms.
Back-up generators and Uninterrupted Power Supply (UPS) units ensure continuous safe operation during power outages.
In 2017, there were no fatalities on the Dulles Greenway.
Warnow Tunnel
Warnow Tunnel has been named one of the safest tunnels in Europe by ADAC (The General German Automobile Club), and since opening operations has continued to implement modernisation works to keep the high standard of its state-of-the-art construction.
The Warnow Tunnel is monitored by a 24 hour control room which can remotely access data from two weather stations, fire alarm systems, traffic sensors and 100%-controllable safety cameras.
Communication systems are able to transmit radio frequency into vehicles and cell phone connection is maintained while travelling through the tunnel, ensuring there are communication channels available during emergencies.
Throughout the tunnel, there are SOS niches, loudspeakers and emergency telephones to provide direct communication channels.
Emergency exits are guided by lights and spaced within 150 metre distance to each other. The doors to the emergency exits are fire-protected and prevent the flow of smoke, with fire hydrants in close proximity.
Lane markings and tunnel-lighting are regularly assessed and maintained to improve visibility in the tunnel.
Tunnel signalling systems and radar cameras detect potentially risky behaviour such as wrong-way drivers, and immediately alerts the tunnel control room.
A horizontal stop barrier in the tunnel activates when drivers travel in the wrong direction, minimising risk of head-on collisions.
In 2017, Warnow had no serious accidents. Only slight rear-end collisions with no injuries.
Workplace health & safety
APRR
Safety at work and achieving the "zero-accident" target are among APRR's top priorities. The Group has been operating an all-round safety strategy for several years, including:

Rigorous operating procedures familiar to employees.
Risk prevention inspections by managers, backed by operational audits.
Active communication policy on risks and related employee and customer-facing initiatives, including 15-minute daily prevention chats that were introduced in 2011.
Regular safety-related vocational training and awareness-raising courses run at APRR's in-house safety training centre. Training programs at this centre are attended by more than 200 employees annually.

The SAFESTART program, is a training program which commenced rollout in 2015 and aims to assist all operational employees by the end of 2019 to develop preventive day-to-day behaviours. 1,600 employees have already successfully completed the training over the three-year period to the end of 2017.
ADELAC and AREA are managed by APRR and accordingly are included in APRR's sustainability disclosures.
Dulles Greenway
Dulles Greenway adopts a health and safety policy to also ensure a safe work environment for staff and other stakeholders to comply with Federal, State, and Local safety regulations.
Safety training is an integral part of new employee training programs. All employees complete appropriate certifications for their positions, including certified VDOT training and the National TIM Responder Training Program provided by the Virginia State Police.
Warnow Tunnel
Warnow Tunnel offers various programs to employees to promote and ensure workplace health and safety. Programs range from basic first aid courses to periodic medical examinations.
Health and safety seminars are run annually to better inform employees of the risks they face and how to best mitigate them.
In March 2017, Warnow Tunnel was awarded the 2017 Occupational Health Management Award by BVMW (the federal association for medium-size enterprises in Germany) in response to its impressive safety record and the high standards of workplace health and safety amongst its employees.