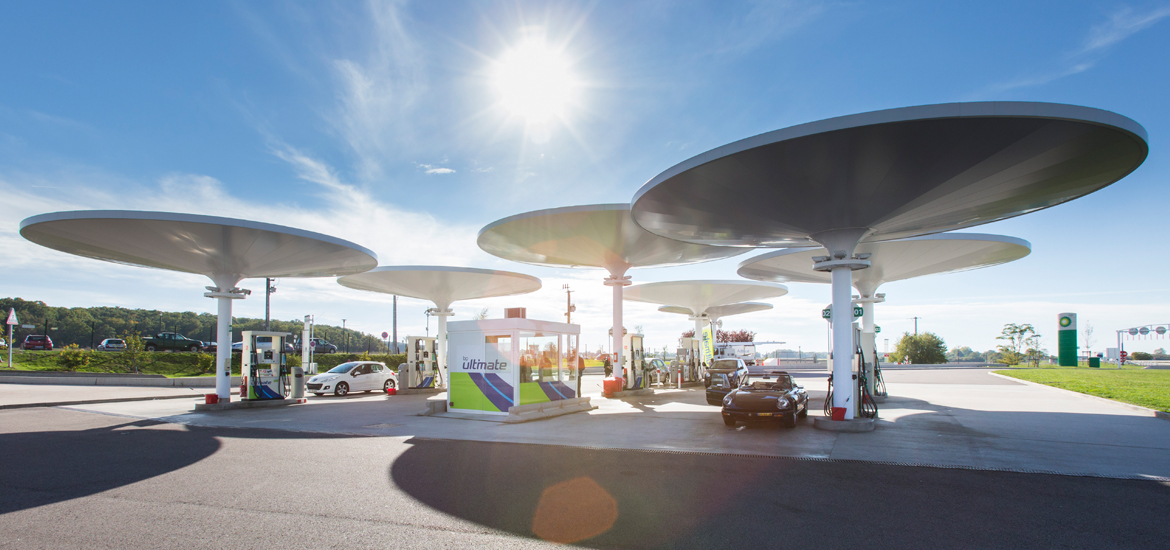 Leveraging technological
improvements
Supporting the
advancement of electric vehicles
Planning for
automated vehicles
Communicating
via social media
Increased use of automated tolling in 2017
Automated tolling increase 2016-2017 (%)
ALX is keenly aware of the benefits of leveraging technology across its corporate business and portfolio operations, in providing a better customer experience as well as in improving productivity and reducing costs. However, ALX is also aware that with these benefits lies the potential for risks, such as cybersecurity, privacy and data protection risks, which can have reputational, regulatory and economic impacts on our business and our customers.
A combination of technological revolutions and social change is also prompting a profound shift in our attitude to travel. In response, our assets are working towards supporting the development of new means of transport (such as electric and autonomous vehicles) and new practices such as carpooling and the use of social media.
Accordingly, through both the management team and ALX's appointed board representatives, ALX is committed to ensuring its portfolio companies adequately understand the technology-related risks and opportunities facing their operations and have in place appropriate protocols and innovation planning to prepare for changes in technology.
Promoting technological advances
APRR
APRR continues to adopt technology advances through the increasing automation of its toll collection over recent years. In 2017, the rate of electronic toll collection (ETC) transactions alone exceeded 57%, with non-cash payments at just under 99%.

This has greatly improved customer service by reducing waiting times and by absorbing increasing traffic at peak times. This automation also allows for the reduction of employee night shifts to those strictly necessary for security purposes.

APRR has been supporting the development of electric vehicles since 2012, in partnership with electric vehicle companies (such as Tesla and EDF). As part of the partnership, APRR has installed a fast charging station every 80 kilometres (on average) along the APRR network. These universal, communicating charging stations are compatible with all makes of commercially available electric vehicles. They are manufactured in France, and supplied with electricity generated from renewable energy sources.
APRR collaborates with research organisations to provide them with access to the motorway network and test innovations in real-life.
ADELAC and AREA are managed by APRR and accordingly are included in APRR's sustainability disclosures.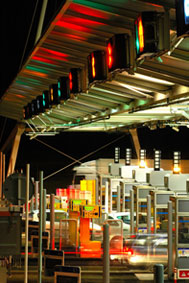 Dulles Greenway
Dulles Greenway's automated tolling collection exceeded over 83% of total transactions in 2016 with non-cash payments exceeding 93%. Its automatic vehicle identification (AVI) system exceeds industry standards, providing efficiencies for both processing times and costs.
Social media is increasingly being used by the Dulles Greenway to provide continuous traffic and weather updates to users, ensuring a safe and reliable user experience.
Warnow Tunnel
Warnow Tunnel's automated tolling collection accounts for 65% of total transactions in 2017.
Introduction of RFID (radio frequency identification strips) strips provides more reliable and cost-effective means of electronic tolling, removing the need for batteries.
New technologies have been able to enhance the oversight of the Warnow Tunnel's operations room. In 2017 the Warnow Tunnel installed an interactive system of traffic signals, weather sensors and an induction loop to improve the safety and usability of the road.
Workplace health & safety
APRR
APRR
The mobility sector is set to be revolutionised by the emergence of automated vehicles over the next few decades. For APRR, the prospect of accommodating the "Google car" and other self-driving vehicles on the network is a challenge for which it is already preparing.
APRR's Horizon 2020 program, Start.Lab, encourages all employees to think about and design tomorrow's motorways and services. Over a 16-month period, 110 employees have tackled challenges posed by a series of Start.Lab workshops. Each workshop provides the opportunity for participants to reflect on technological and social changes in areas such as smart vehicles, urban tolls, ecomobility and multimodal transport, and determine ways to address these paradigm shifts.
ADELAC and AREA are managed by APRR and accordingly are included in APRR's sustainability disclosures.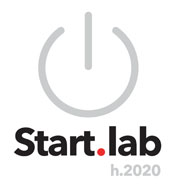 Dulles Greenway
TRIP II participated with VDOT and Virginia Tech University on a pilot program in Northern Virginia with driverless vehicles. The Dulles Greenway was one of the roads used during the testing.
Ensuring cyber protection
APRR
APRR conducted a risk analysis in 2015 regarding cyber security/protection of its storage systems and computer data.In 2017, APPR conducted a risk analysis of main toll applications to assess their reliability and resilience against corrupted data and malicious attacks.
Processing of personal data is declared to the CNIL (French National Data Protection Commission) and complies with requirements relating to encryption, record storage and anonymity.

An action plan is ongoing in order to meet with French General Data Protection Regulation (GDPR) requirements. Since the second half of 2016, all of APRR's toll collection facilities met the new Payment Card Industry Data Security Standards (PCI DSS), with credit card numbers being immediately encrypted and not clearly displayed in any processing flow.
ADELAC and AREA are managed by APRR and accordingly are included in APRR's sustainability disclosures.â??â??â??â??â??â??
Dulles Greenway
The Dulles Greenway has internal policies and procedures in place for cyber protection, and are PCI compliant. VDOT manages ETC tags and credit card transactions on behalf of toll roads in the region, thereby reducing Dulles Greenway's exposure to cyber security and privacy risks.
Toll system improvements including new payments encryption technology were installed to provide additional protections against credit card payment system breaches and theft of cardholder information.
Warnow Tunnel
Warnow Tunnel maintains a policy for Crime Insurance across its business and continues to participate in the Federal Research Institute's Cyber Safe project.
Penetration tests are executed regularly at every network level in order to mitigate the risk of external attacks. During 2017, Warnow Tunnel's management and approval processes were significantly fortified against potential fraud in terms of cyber security.